Out in the Open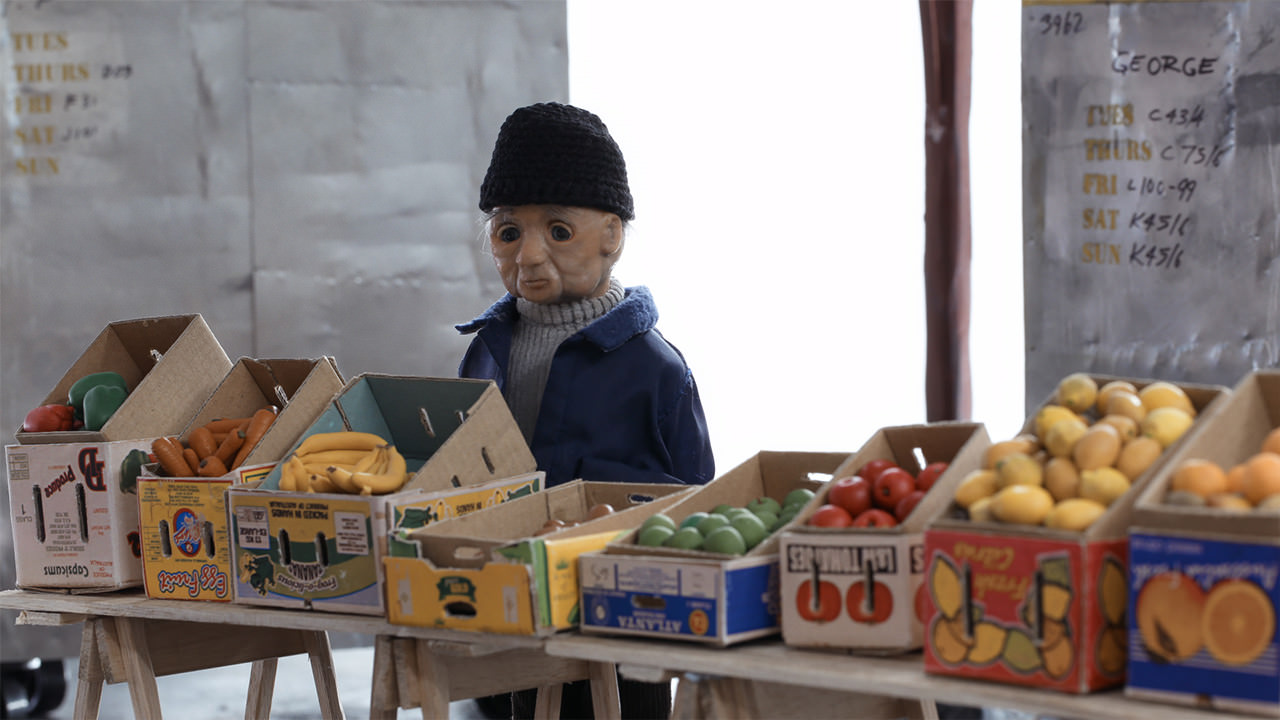 Synopsis
When you spend fifty years of your life waking up to work before dawn, just what are you getting up for? Out In The Open tells the story of a trader's struggle to stay relevant in a changing world. Using stop-motion animation and sound, co-directors Isobel Knowles and Van Sowerwine have created a surreal, imagined future where age-old tradition has been left behind. Animated puppets and miniature models narrate a hidden side of the market and the deep relationship a trader has with his place of work. Ultimately, Knowles and Sowerwine ask audiences to contemplate: what exactly is being sold?
DIRECTOR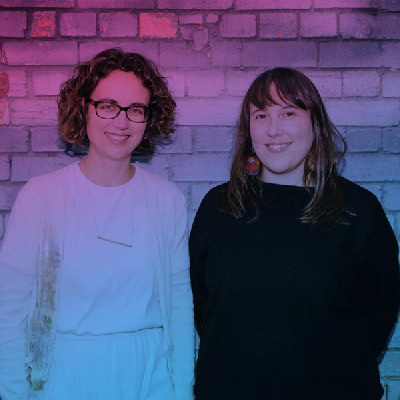 Isobel Knowles & Van Sowerwine
Isobel Knowles and Van Sowerwine are filmmakers and artists who have collaborated together since 2001 on animated works that explore personal autonomy in physical and social environments. All their works investigate new ways of engaging viewers physically and emotionally through technology, narrative and interaction. Their award-winning work has been screened nationally and internationally. In 2004 Isobel and Van made 'Clara', a stop-motion animated film. It premiered at the Cannes Film Festival in the Official Selection, where it won a Special Mention. Clara went on to win a Golden Hugo for Best Animation at the 2005 Chicago Film Festival. In January 2006 Clara screened at the Sundance Film Festival. Their 2011 work, 'It's a jungle in here', won an Award of Distinction in the Interactive Arts category of the 2012 Prix Ars Electronica. Their installation 'You Were In My Dream' won the 2010 Premier of Queensland's National New Media Art Award, Australia's most significant prize for new media art. 'Out In The Open', their most recent work, marks a return to narrative film using puppet animation. The film premiered in the Melbourne Festival in a site-specific installation and is currently being adapted for a film festival audience. Isobel and Van are currently developing a new narrative short animation.
guest
INFORMATION
Director:Isobel Knowles & Van Sowerwine
2017 / Australia / 0:10:44